Selling Sunset season 7 is in the works, so expect to see more jaw-dropping real estate properties and more interpersonal drama among the agents. Netflix already renewed the reality series for season 7 along with the sixth installment, which dropped last week. 
Selling Sunset follows female agents at the Oppenheim Group, a high-end real estate brokerage firm in Los Angeles. They traverse the Hollywood Hills and Sunset Strip in their stilettos, hoping to make big sales. It's a tough business, though, and the realtors often find themselves competing with each other. 
Selling Sunset season 7 will continue spotlighting lux L.A. listings, as well as all the feuds, gossip and grudges that emerge between Chrishell Stause, Emma Herman, Mary Fitzgerald and the other agents. 
Here's everything we know so far about Selling Sunset season 7
Selling Sunset season 7 release date speculation
Netflix has officially renewed Selling Sunset season 7. Back in June 2022, Stause announced that the streamer had given the green light to both seasons 6 and 7:
In a March 2023 interview with E! News, Heather Rae El Moussa revealed, "Season 7 is filming right now."
As for a potential Selling Sunset season 7 release date, we can make an educated guess based on the show's history and given that filming is underway. 
Starting with season 2, Netflix has filmed two seasons at a time. Those back-to-back seasons have been released fairly close together. Seasons 2 and 3 came out in May and August 2020 (just three months apart), while seasons 4 and 5 dropped in November 2021 and April 2022 (five months apart). 
Since seasons 6 and 7 also filmed back-to-back, we think season 7 will premiere within six months. That should be sometime in late fall 2023. 
Selling Sunset season 7 cast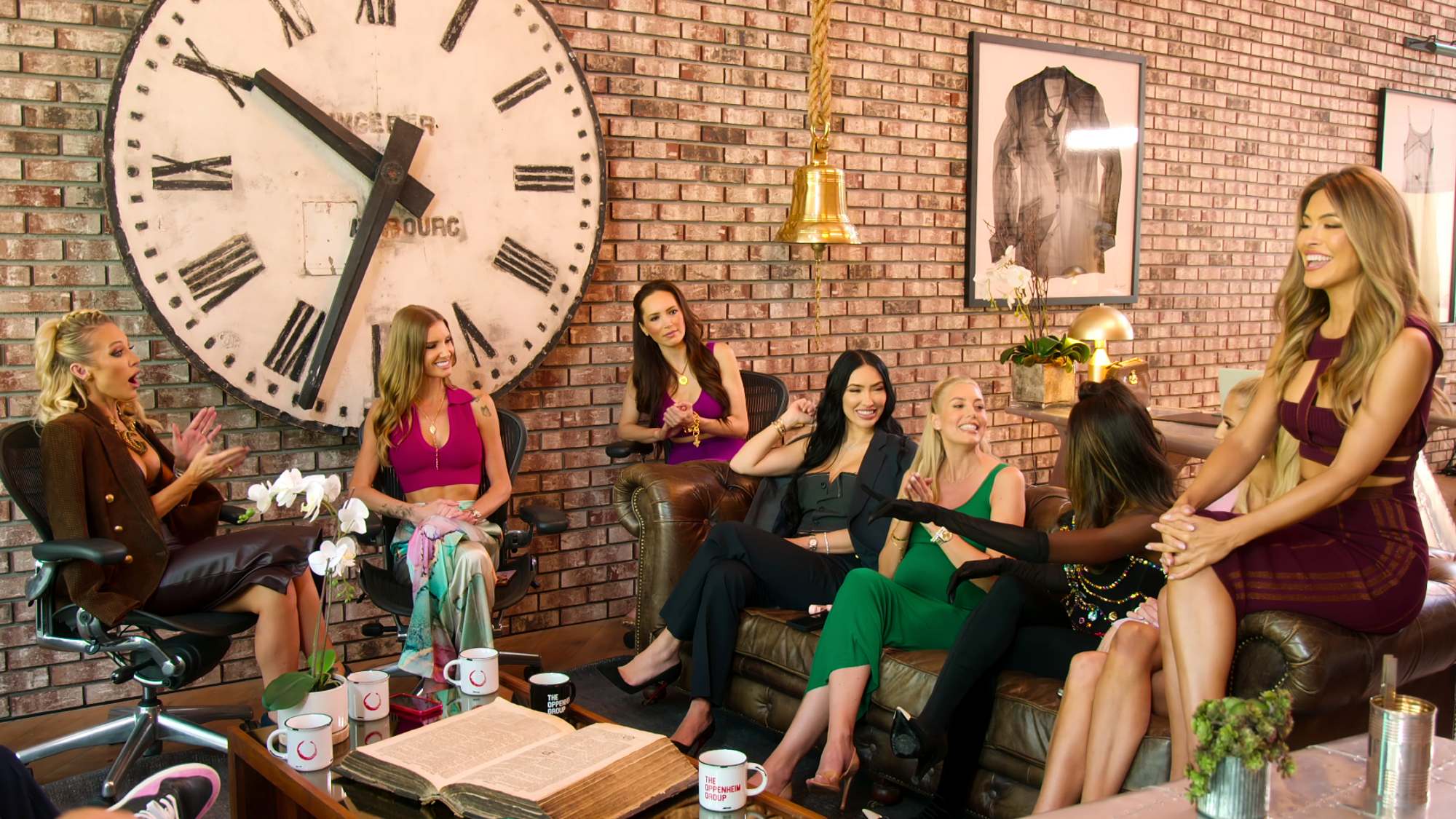 While Netflix hasn't confirmed the cast for Selling Sunset season 7, it will almost certainly include key figures Chrishell Stause, Jason Oppenheim, Mary Fitzgerald, Emma Hernan, Heather Rae El Moussa, Amanza Smith, Davina Potratz and Chelsea Lazkani. 
The two new Selling Sunset cast members who joined the sixth installment, Bre Tiesi and Nicole Young, will definitely be back for season 7 as announced when they were cast. 
While some new faces may pop up, it's unlikely season 7 will add any significant cast members. 
Of course, the amount of screen time that cast members receive is up in the air. El Moussa told E! News, "I've been off maternity leave and I've been excited to get back to work. And so far, I've not been called back." 
She added, "It's been a little frustrating. So [I'm] not sure what's been going on."
And don't expect to see former agent Christine Quinn return. She departed the show on bad terms with almost everybody in the cast. "I would never come back in a million years," she told Entertainment Weekly. "
Selling Sunset season 7 storylines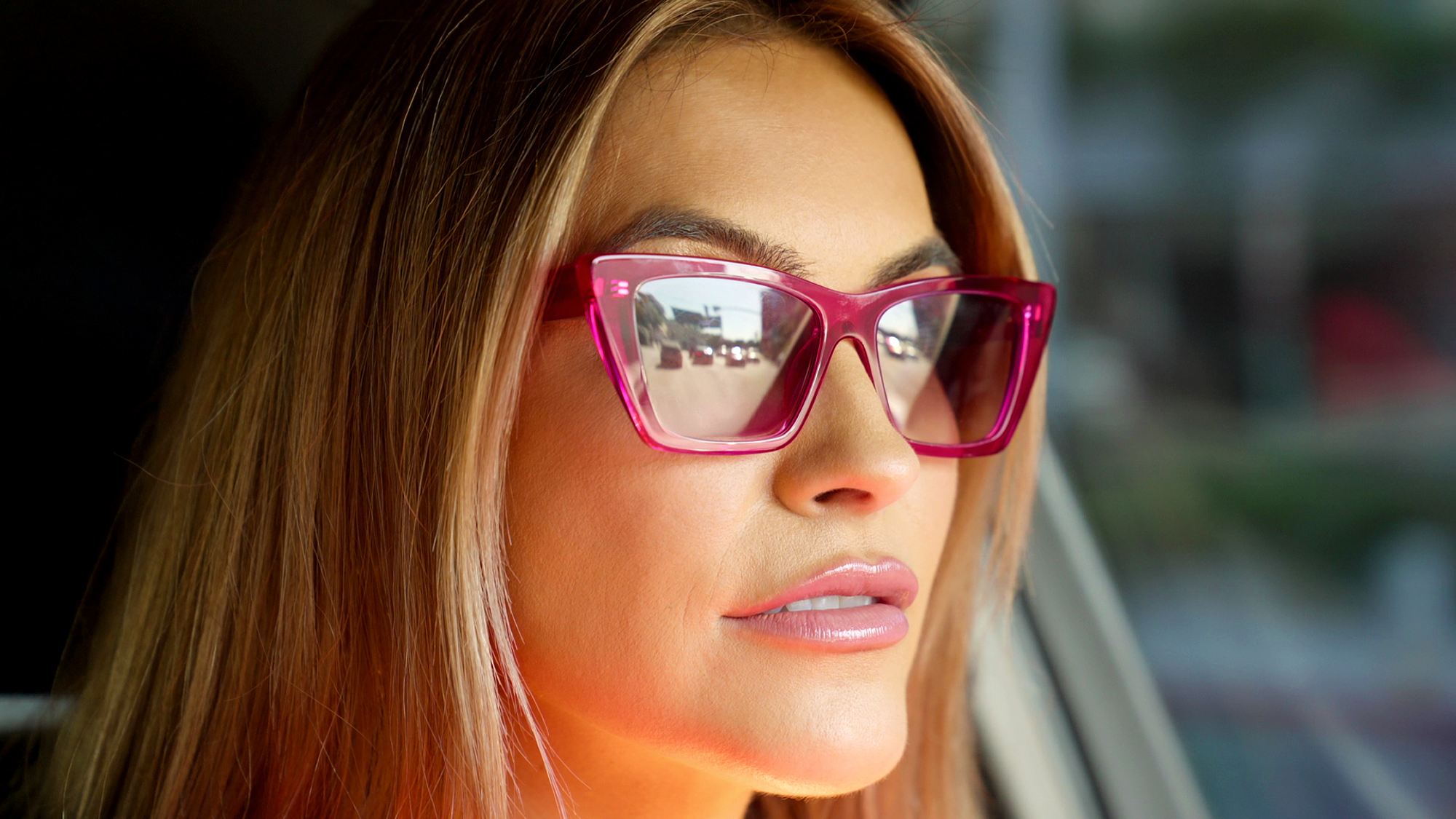 The season 6 finale ended with quite a few cliffhangers, paving the way for some dramatic fireworks in Selling Sunset season 7. Here's a rundown of some storylines viewers may see:
Heather has a baby: Heather's baby shower takes place in the finale, so she gives birth not long after. People reported that she and husband Tarek El Moussa welcomed a baby boy on Jan. 31. Considering her comments about filming, however, it's unclear if we'll see much of Heather as a new mom.
Chrishell and G-Flip get married: Chrishell surprised herself and everyone when she fell in love with nonbinary musician G-Flip after her breakup with Jason. The two recently tied the knot, as Chrishell revealed on Instagram.
Chrishell's career path: In the finale, Mary bluntly informs Chrishell she's not meeting expectations regarding their work. Chrishell shrugs and indicates she doesn't care much, preferring to spend time with G-Flip. She walks away … though probably not forever.
Nicole vs. Chrishell: The two agents butted heads all season. When Chrishell returns to O Group, Nicole is likely to put a target on her again.
Chelsea vs. Bre: They also clashed throughout the season, particularly over their different approaches to family life. No doubt their feud will continue. 
More from Tom's Guide